The poultry business in Indonesia has been increasing crazily and booming during recent years, ;et's take the broiler as an example, the demand for broilers in Indonesia has increased by 20% over the last 5 years.since 2017, Chicken consumption in Indonesia grew from 3.5 to 7 kilograms per person per autumn between 2010 and 2019 and is expected to increase further. there is still big shorage for broilers in Indonesia.
The poultry industry is a very important part of the Indonesian economy, it contributes to about 6% of GDP and employs more than 2 million people. Poultry production is growing rapidly and is expected to increase by 10% annually until 2020. In 2016, the total value of poultry products was estimated at US$2 billion.
This reflects the growing prosperity after 20 years of strong economic growth. Chicken Meat is considered as a major source of protein because of the religious prohibition against consuming pig meat for almost 90 percent of Indonesians who are Muslims. Beef, lamb, and mutton are also imported in large quantities and cost too much for many local residents.. So chicken meat is the most popular choice.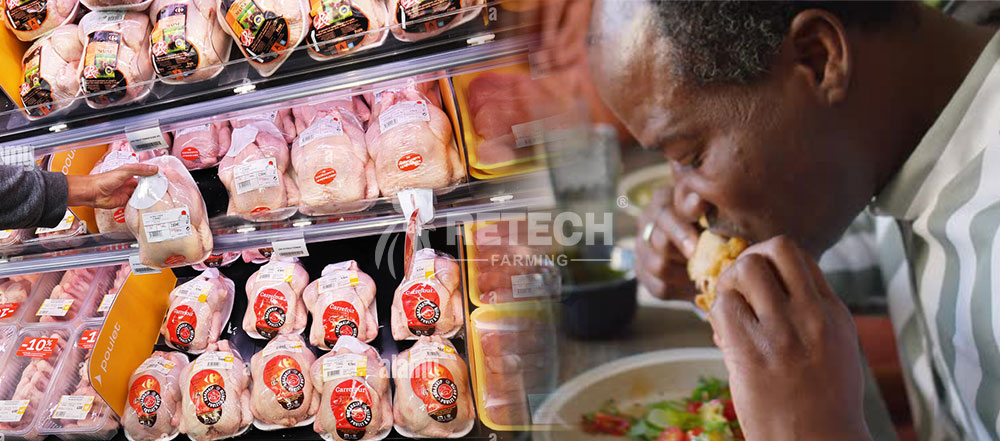 The Indonesian government forecasts that the country's poultry output will increase to 20 billion birds annually by 2025. Experts say that the market potential for the sector is very high because the number of people living in urban areas is expected to double in the next 10 years. In addition, there is a huge gap in the supply of chicken feed and infrastructure for raising chickens. Moreover, Indonesia imports most of its chicken feed and equipment.
Poultry farming is mainly concentrated in Java, Bali, West Nusa Tenggara, East Nusa Tenggara and Papua provinces. It is also practiced in some small islands such as Flores, Sumba, Timor, Sulawesi, Maluku and Kalimantan.
In Indonesia, the majority of chickens are raised on family farms. Small-scale farmers raise chickens in cages or pens with other animals. These chickens are usually fed with corn and soybeans grown on their own farm. They are slaughtered when they reach maturity (about six months old). Some farmers sell their chickens directly to consumers; others sell them through middlemen or integrators.
The poultry industry in Indonesia is still dominated by small-scale farmers who cannot meet the increasing broiler demand. In order to address this problem, the government has introduced several measures such as subsidies on feed and electricity. However, these subsidies have not been able to keep up with the growing demand for chicken products.
A lot chicken farmers try to expand their business and convert to commercial poultry farms, but it's totally different two things to running a family backyard farm vs a commercial farm, the most challenging part of business expansion is the capital required to start a commercial farm, as well as the technical support to run a large chicken farm, which requires specialized knowledge and skills.
If you are raising chickens at your backyard and ready to convert to a commercial farm, here is a couple of things need to prepare:
1) You should be prepared for acquiring the proper land for building the proper chicken house for large-scale capacity.
2) You should be prepared with the knowledge and skills needed to operate a large-scale chicken farm.
3) You should be prepared to invest money into buying new equipment and building facilities for housing, feeding, watering, etc.
4) You should be prepared financially to pay for all the legal requirements, licenses, permits, etc.
5) You should be prepared technically to build a large-scale chicken house to accommodate large capacity of chickens.
6) You should be prepared logistically to transport live chickens from one location to another.
7) You should be prepared to upgrade the equipment to more advanced and automatic systems, to save the labor cost on hiring employees.
As the preferred service provider of smart raising solutions for global poultry farms, RETECH is committed to turning customers' needs into smart solutions, so as to help them achieve modern farms with sustainable income and improve farm efficiency.
RETECH has more than 30 years' of production experience, focusing on automatic layer, broiler and pullet-raising equipment manufacture, research and development.
In the production process, we only use high-quality material and continuously monitor the quality of each component, in order to guarantee safety, solidity and 20 years' service life.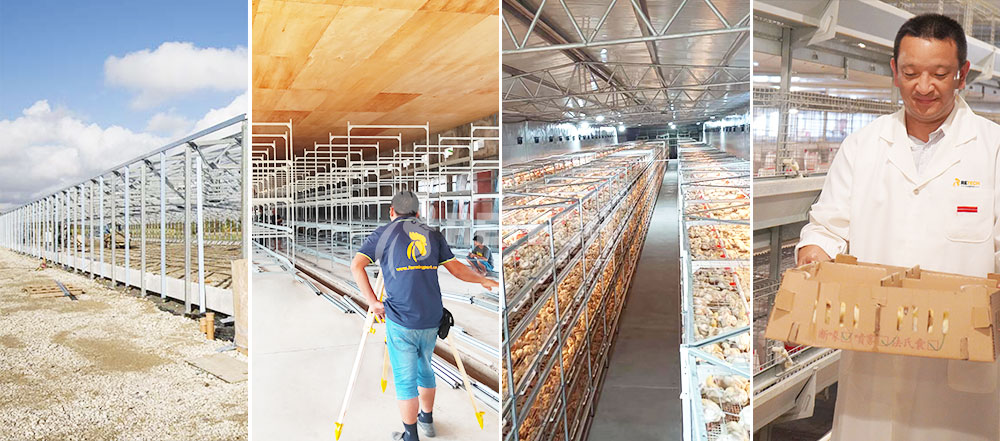 RETECH has more than 30 years' of production experience, focusing on automatic layer, broiler and pullet raising equipment manufacture, we're very familiar with the local market, helped many chicken farmers to achieve great success by renovating their farms and upgrading their equipment, with more than 30 years of production experience, we can design and manufacture both chicken house and chicken cage based on your need and requirement, we can provide clients with automatic layer cage, broiler cage, and pullet cage, with best quality raw material, state of art of technology, competitive price, good service before/after the sale.
So if you looking for a Poultry chicken business opportunity, and if you want to start your own Poultry Chicken Business, pls feel free to give us a call, would be more than happy to help you!
Website: www.retechfarming.com
Facebook: @retechfarmingchickencage 100k Followers
Whatsapp: +8618561818859
Email: [email protected]

Back to press release